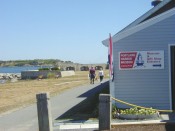 We are located on the campus of Southern Maine Community College Fort Road, South Portland ME. Phone: 207-799-6337 Fax: 207-799-3862 Email: info@portlandharbormuseum.org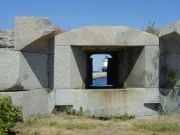 The museum lies within the granite walls of 19th century Fort Preble. Its exhibits, lectures and tours chronicle the history and present-day life of the port.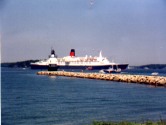 Portland Harbor is a busy place. Our campus borders the main ship channel. During your visit there is a good chance that you will see a few of the passing vessels. Fort Gorges, a pre-Civil War fort lies on the other side of the ship channel.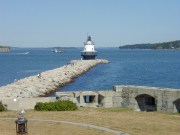 A granite jetty joins Spring Point Ledge Light to the museum campus. The structure is open for scheduled tours during the summer months. The light, itself, remains an active Coast Guard beacon. Bug Light at the entrance to Portland Harbor and Liberty Ship Memorial Park are within a mile of the museum door.